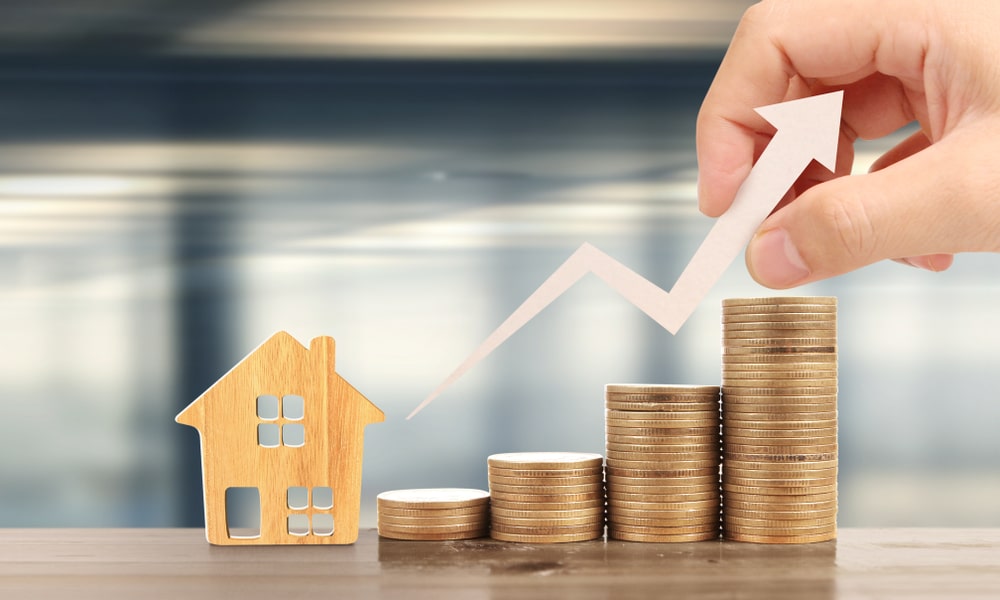 French RE : slump ou better ?
Real estate in France for the first half of 2021 and the outlook : slump or better? "French real estate is resisting", such is the conclusion of the press conference of the President of Fnaim, Jean-Marc Torrollion, this month of June 2021.
With a forecast of 4% increase in the number of sales in 2021, the French real estate market remains particularly dynamic despite the hardships. This trend must be qualified in a two-speed France, between Paris where transactions have fallen 16% since January 2020, while real estate has remained dynamic in medium-sized cities and rural areas.
"Despite the confinements and the uncertain economic situation, stone appears to be a reliable and lasting investment. Real estate, the only asset with low volatility, is confirmed as a safe haven for the French. " explains Jean-Marc Torrollion
A significant price increase
Prices on June 10, 2021 continued to rise, at + 5.1%, with a consumer price inflation rate of 1.4%.
Nationally, the average price per square meter is € 2,892. More precisely, at € 3,916 for apartments (+ 5%), and at € 2,364 for houses (+ 5.2%).
Paris loses, the regions take off
The disparities are strong between the capital and the rest of the territory. In Paris, prices fell for the first time in several years, at -0.9%. The average value drops to € 10,371 per m².
In Île-de-France, growth remains strong at + 3.5%, and € 6,377 per m² for apartments, + 6.1% and € 3,566 per m² for houses.
To obtain the online estimate of the sale price of your property: CLICK HERE
Rural areas and medium-sized towns are the most dynamic
In the provinces, prices also rose, by 5.7% for all goods.
As a deconfinement effect, city dwellers relocate their workplaces to medium-sized towns and rural areas. Prices increase by 2.4% for rural areas and 7.2% for medium-sized towns over one year.
Four medium-sized cities enter the attractiveness box office (source Se Loger), namely Evreux, Tourcoing, Saint Quentin and Angers, each with more than 19% price increase over 12 months.
The large increases often reflect a catching-up for cities whose prices were so far very low. For example, the average price of a house in Evreux is € 1,882 per m², for € 2,474 per m² in Nîmes and € 3,369 per m² in Salon-de-Provence (source Meilleur Agents).
Price increase contained in regional capitals
Regional metropolises are slowing down ("only" + 3.6% increase in prices per m² over one year), with disparities. Bordeaux, which had experienced soaring, recorded an increase in prices per m² of 2.2% over one year. Lyon, Annecy and Bordeaux remain at the top of regional capital prices, with an average of over 5,000 € / m². Just below, in Aix-en-Provence, the average price for an apartment is € 4,910 per m².
Marseille at the back of the pack, with an average increase of 0.5%, but with great disparities between the southern and northern districts. The average price for apartments is € 3,119 per m², and € 3,139 per m² for houses. And the average price climbs to € 4,235 per m² for an apartment in the 8th arrondissement.
"Desire to emancipate itself from large cities to obtain more space, loss of profitability for housing which was rented out, in particular on Airnbnb-type platforms and which were directly impacted by confinements … it will be interesting to see in the next months whether this trend is confirmed or not "explains Jean-Marc TORROLLION," Will we finally see the territorial rebalancing expected for several years? In any case, we are now clearly witnessing a form of "revenge" of territories outside cities, and large metropolises, in opposition to the trends of recent years. It will not be without impact. There will be an effect on prices. "
Borrowing: is it always favorable?
Over 15 years, excluding insurance, the average interest rate is 0.95%, maximum rate of 1.00%. With inflation stabilized at the end of June 2021 at + 1.5%, borrowing remains a favorable option.
In addition, the High Council for Financial Stability has just relaxed the criteria for obtaining a mortgage: borrowers can now take on debt up to 35%. The term of credits is extended to 27 years for acquisition in new buildings. These provisions should promote the return of first-time buyers to the market.
In the capacity of advising our selling clients, we favor buyers who have validated the feasibility of their project. We therefore advise our acquiring clients to consult their bank and our partner brokers to obtain an "Express Borrower Passport". They will maximize their chances of making their real estate project a reality.
The real estate situation therefore remains favorable at the start of the second half of 2021. It is time to sell and buy to benefit from the still low interest rates. Prices are not falling, unrealized capital gains are at high levels. Demand remains strong. Buyers must quickly position themselves on properties that meet their needs and their financial capacity.
André Perrissel
Have your property valued by a franch realtor :