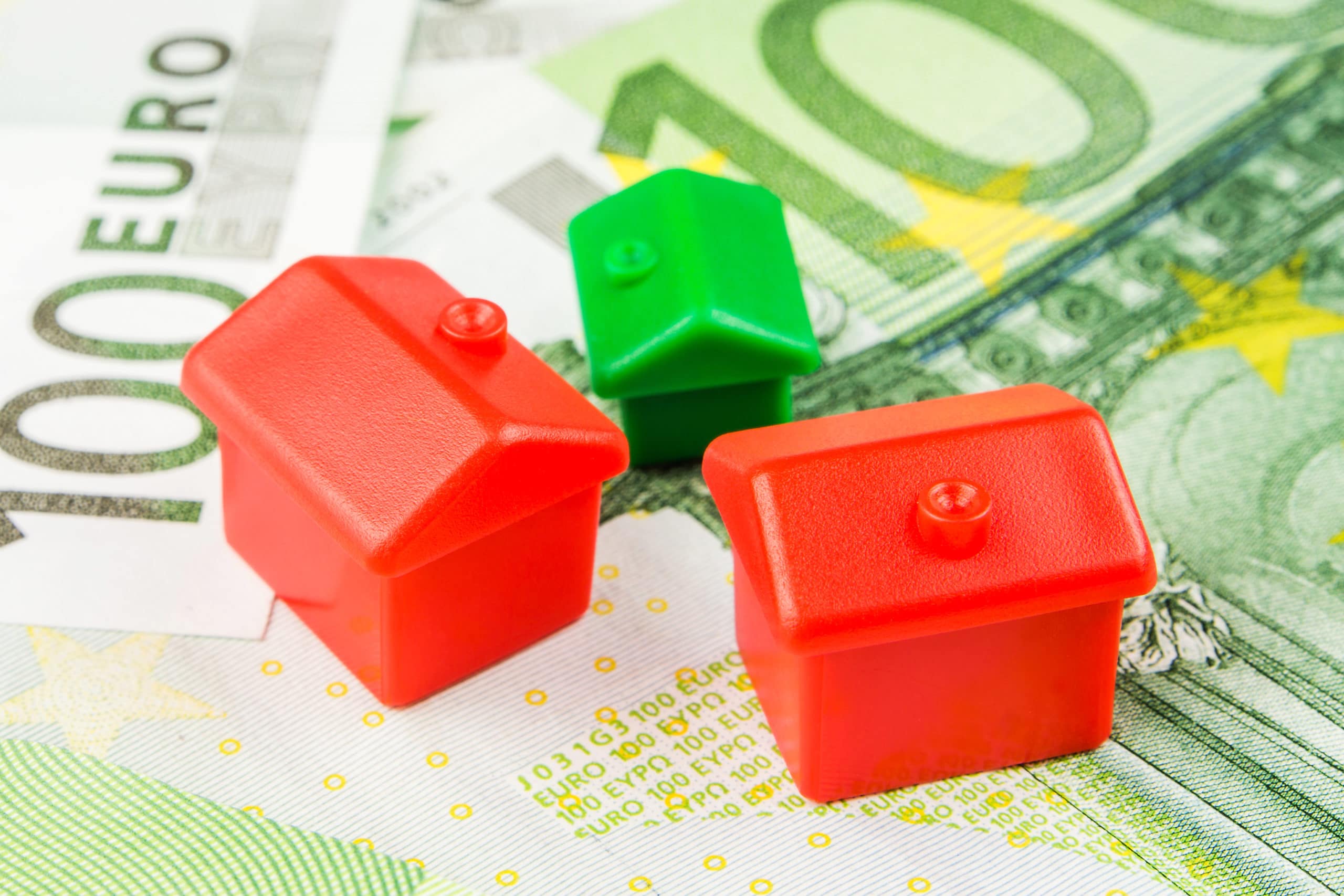 French real estate 2021 : pink ou gray ?
How french real estate will evolve in 2021 ? Outlook by Agence Etoile.
French real estate 2020: a nuanced year
The impact of the COVID crisis has been negative for the French economy, with an 8% recession in gross domestic production. This recession had no effect on the french real estate market in 2020. After a hard containment, and a second soft containment, the level of sales in France has practically caught up with that of 2019.
"The developments expected for 2021 should rather resemble those observed during the period 2017-2019, ie a drop in prices of a few percent in a quarter of the large cities"

Professor Michel Mouillard
French real estate prices 2020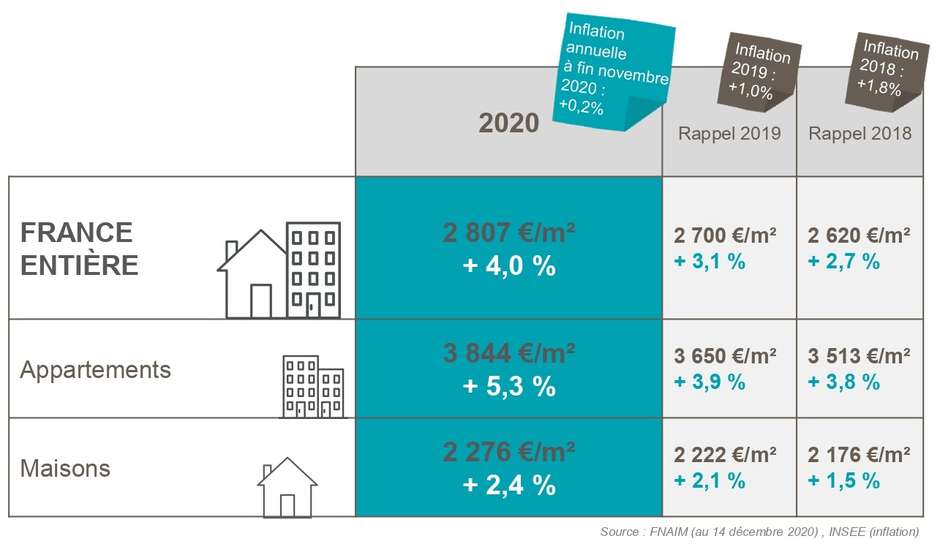 2021 in gray
What will be the economic consequences of the health crisis on the real estate market ? The economy will be impacted by the decline in purchasing power, unemployment and the social divide that are looming.
A two-speed french real estate is emerging in 2021. Paris, too expensive, too noisy, theater of incessant demonstrations and incivility, will give way to a more attractive provincial market.
First-time buyers risk being excluded from the market. Due to the economic crisis, some households may have to sell urgently. Caution will be not to go into debt. Buyers play the market down. These reasons could lead to a wait-and-see attitude and market blockage.
There is also a big question mark over foreign investors. The share of non-resident foreign investors is close to its lowest level for 10 years (1.5% in 2019). Paris is not spared and if we focus on the districts most coveted by non-resident foreign buyers (6th, 7th, 8th, 16th), their market share is declining. While they represented 17% of buyers there in 2015, they only represent 9.4% in the third quarter of 2020.
2021 in pink
The economic crisis will be cushioned by public money. Europe and French governments will push the debt, the burden of which has been reduced by four since interest rates turned negative.
Housing needs are still immense in stressful areas. Prices are stabilizing. Real estate is a safe bet for acquiring your main residence, investing and building up assets.
Sellers are not about to accept lower-than-market price offers at the end of 2020. Buyers, at 62%, believe prices will not fall. The year will therefore be geared more towards stabilizing prices at the national level.
Low interest rates will continue to favor real estate investment. Average duration of mortgage loans is relaxed and can reach 25 years. The share of monthly loan payments is increased to 35% of household income instead of 33%.
Investment of non-resident foreigners will rebound as soon as the borders open again and with health security. Paris, with a possible fall in prices, remains an attractive capital compared to other world capitals. And France will not lose its French way of live or its attractiveness.
French real estate 2021: reasons for optimism
It has often been said that a decline in the Parisian market was heralding a national decline in the real estate market, but the health crisis today makes this conclusion uncertain, especially in view of the resilience, in volume, of the real estate market in the provinces. . It would therefore not be a market reversal but rather a market shift towards real estate closer to nature while remaining connected, more provincial with more space. A change sometimes fueled by the search for a double living environment.

Conjoncture in France from Notaries, January 2021
The reasons to be optimistic about real estate in France outweigh the negatives. The vitality of the market obviously depends on good economic health. Great crises always end with a rebound. Let's bet that it will be the same for this one.
André Perrissel