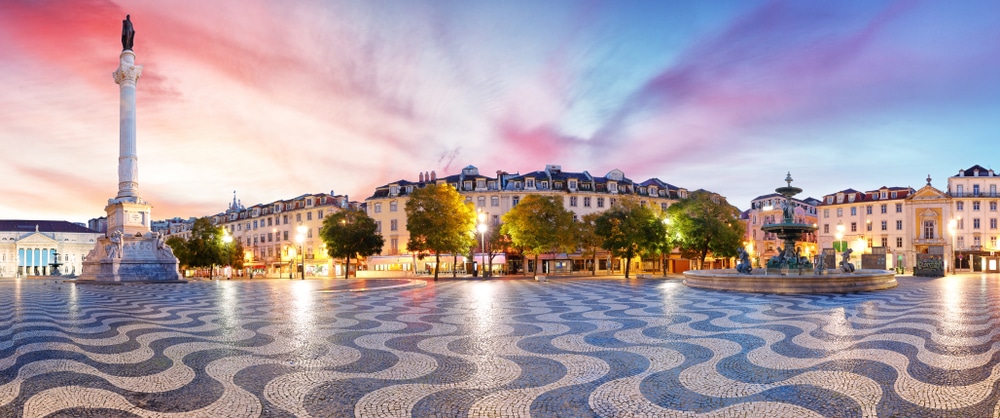 Real estate in Portugal

Portugal where life is sweet

Portugal tops all the rankings for nice cities for expats. Forbes publishes the 2020 ranking of the most attractive cities for American expats. Portugal is also ranked by InterNations as the most welcoming country in the world for foreigners.
According to the InterNations study in its network : 94% of opinions are positive in relation to Portugal ; 58% of respondents say it's easy to make friends among the Portuguese ; 47% want to stay in Portugal forever. The study reveals that around 29% of respondents have Portuguese friends in their closest social circle.
Portugal : for a well-deserved retirement
The country has a stable and united political and economic structure, with excellent support and health infrastructure.
According to "Living and Retiring Abroad After Coronavirus", Portugal is one of the best places in the world to retire. The characteristics of this classification reflect criteria such as fantastic coastal beaches, safety, investment in health care, infrastructure, healthy and quality cuisine and an affordable cost of living.

"The Portuguese are the biggest consumers of fish per capita in Europe, and fresh fish of a wide variety is available daily in the markets. Year round sun and fertile land also means an abundance of fresh produce. Meanwhile, pollution rates are low and the streets, towns and beaches are clean and litter-free "

Forbes

The New York Times says Portugal "deserves admiration" ; the newspaper even claims that Portugal "has done much better" than Spain in the fight against the coronavirus.
Is real estate in Portugal in crisis ?

Much has been speculated on the comparison with the financial crisis of 2009. However, the real estate situation in Portugal is in no way comparable with past crises.
"There is undoubtedly a postponement of real estate transactions, as we are going through a phase of uncertainty all over the world, which inevitably makes us all more cautious. However, contrary to what one might think, we are not – and we will not be – in a crisis similar to that of 2009. The current situation will obviously have an impact, but it will not break a growing market. sustained. We are certain that this phase will only be transitory and with a rapid recovery, and that investment will soon reach previous levels "


Rafael Ascenso, Managing Director of Porta da Frente Christie's, correspondent for Agence Etoile in Lisbon.

Real estate in Portugal : the strengths
In 2019, more than half of real estate transactions in Portugal were for goods purchased by foreigners.
Brazilians have become the first investors in Portuguese real estate. The British and French are also very active there.
Many other nationalities are also attracted by the assets that Portugal offers : quality of life in an authentic setting, good life, very attractive cost of living, and increasingly cosmopolitan cities.
These strengths make Portugal the ideal place in the world, to live or invest.
Real estate in Portugal : prices

Property prices in Portugal have been steadily increasing until March 2020. They reach levels never seen before (10,500 € / m2) in prestigious new buildings in Lisbon). These prices are at an acceptable level compared to other European capitals or major cities.
With the COVID-19 crisis, this trend marks a slowdown. As a result of the measures imposed to fight the pandemic, the real estate market suffered a one-off drop in demand.
The trend will first be for price movements in the mid-range and low-end residential real estate market to stagnate, and prices to fall at least until the end of 2020.
Although the COVID-19 pandemic is causing an economic crisis on a global level, Portugal is managing the crisis, better than other European countries, and its international image bears witness to this. This management could have a positive impact and to some extent absorb the economic crisis we will have to face. The real estate market in Portugal is strong enough to get through this crisis without too much damage.
André Perrissel