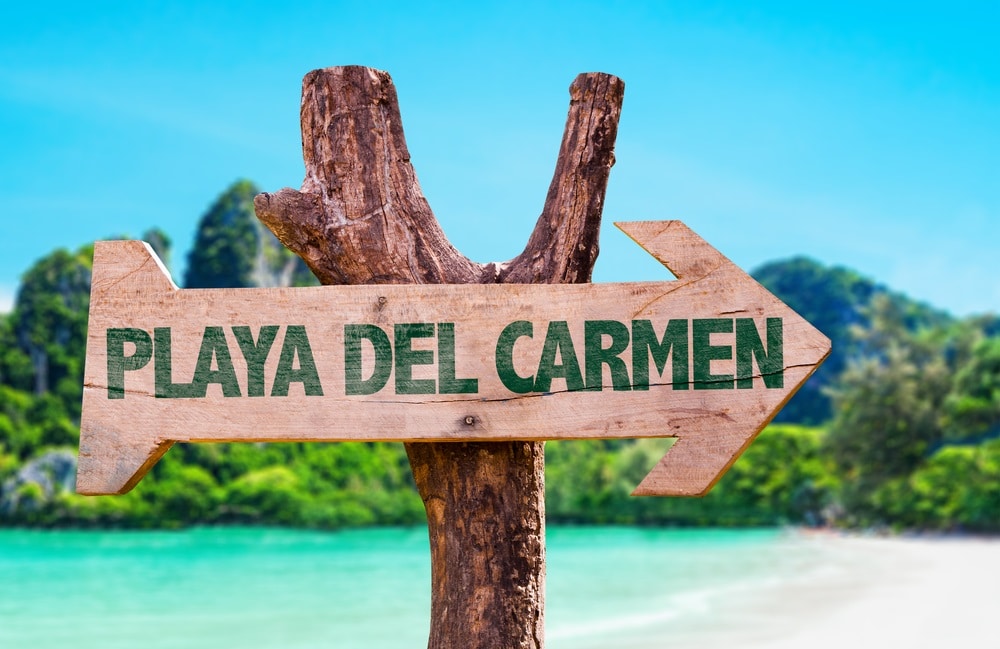 Real estate investment in Mexico is of growing interest
Real estate investment in Mexico is of growing interest. By opening a commercial collaboration with Fabien Herman, we now offer clients of the Etoile agency network the possibility of investing in real estate in Mexico. Close-up on a promising partnership.
Can you present your company and your offer?
I am Belgian and I decided to move to Mexico a little over five years ago. Today, I represent the Menesse Group, and I am an independent real estate agent. Menesse is a real estate developer and general construction company. We buy our own land, build our projects and sell them. The buildings thus designed are of high standing. Collective spaces are set up on the roofs with swimming pool, gym, spa, jacuzzi…
In collaboration with Agence Etoile, we market these new properties in France. The real estate offer therefore includes the purchase of apartments, from studios to 3 rooms, or luxury buildings. Also the possibility of having your house built. And mainly in Playa del Carmen, a mythical place in the Riviera Maya.
We address all types of international investors. This ranges from the family wishing to spend their holidays in their second home and rent their property when they are not there. Passing by retirees wishing to stay several winter months in the sun. The profiles are really heterogeneous.
What is the interest of investing in real estate in Mexico?
Mexican real estate prices remain affordable. Much more than in Paris, of course. New real estate is popular in Mexico. Promoters charge unbeatable prices. And the earlier you buy, the more profitable your investment. The customer who buys in presale already realizes an added value during the construction. We find tenants for each dwelling. This very often happens via the AirBnB platform. Investors take out a comprehensive insurance product for their property and are reassured. All material damage is covered thanks to a specific formula. And since the majority of our properties are sold furnished, investors no longer even have to worry about fitting out their accommodation. We can take care of absolutely everything, right down to the choice of cutlery, decoration or bed linen!
Is the rental profitability safe?
Retirees represent a significant portion of our clientele. They are used to staying for several months. They flee the winter in Europe to benefit from our 25 degrees all year round, the beach a few hundred meters away and this, at a lower cost. The turnover of rentals is therefore not very high. And we offer insurance to cover the risk of vandalism or damage. Finally, we cover a very coveted geographic sector, that of Northeastern Mexico, the Riviera Maya on the Caribbean coast. To date, the apartments located in our already built residences are mostly reserved until May 2022. This means the virtual absence of rental risk taking in this region.
How did you meet André Perrissel and Agence Etoile?
During the first confinement, in March 2020, I was looking for European partners interested in my investment offer in Mexico. By doing some research on the Internet, I noticed the network of Etoile agencies. I read that he already offered properties for sale abroad, and in particular in Greece and Morocco. At the end of the confinement, I contacted Eléa Melchior, Team Manager of the Etoile Rive Gauche Agency, to meet André Perrissel. We have just contractualized our agreements. Agence Etoile will therefore offer our properties as investment solutions abroad. Thanks to this partnership, I will also join the World Property Business Club, of which Agence Etoile is an active member. An exceptional opportunity to promote this very attractive investment offer to international investors.
Discover our properties for sale by consulting the Agence Etoile Mexico page. Do not hesitate to follow us for more information on our available projects.
Interview by Stéphanie Buitekant