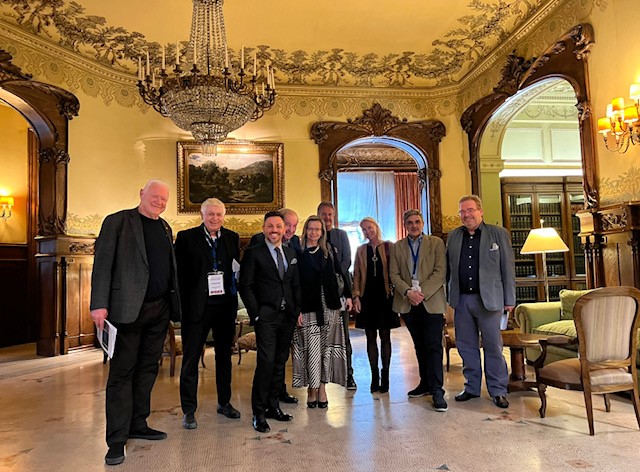 Barcelona, the city of a thousand faces
Agence Étoile, member of the World Property Business Club (WPBC), came to meet its Spanish counterparts. The mission is to strengthen ties and facilitate the purchase of real estate between our two countries. The WPBC international delegation was received by the Association of Real Estate Professionals (API) in Barcelona, ​​the city of a thousand faces.
Barcelona, ​​the city of a thousand faces : the equestrian circle
First Work Session at the Cercle Équestre, a private social club in the Catalan capital. We enter a beautifully preserved 1903 building.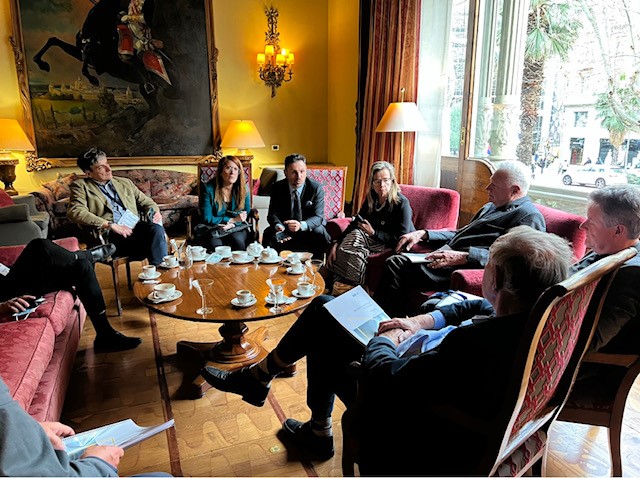 Our mission is to give the best advice to our customers who want to buy in Spain. What are the differences in the terms of purchase? What average prices? Up-and-coming neighborhoods? Market trends?
Meet our partner
We meet Felice Tufano ! Our correspondent Agence Étoile Barcelona.
This warm and attentive Italian fell in love with the city a few years ago. And we understand it. Here, when you like beautiful buildings, you are served! The architecture is rich and varied. The balconies are overflowing with potbellies, the rooftop terraces quietly suspended. It's beautiful, wacky, it's neo gothic or surreal, it's Gaudi, and it's Picasso. It's cosmopolitan and trendy. The sun and the sea. Tapas and the atmosphere. The city of a thousand faces ! We understand why 800,000 English people have chosen Spain !
Passionate about real estate and knowing how to live in Barcelona, ​​Felice will be able to advise you at best, whether for an investment in furnished accommodation, the acquisition of commercial premises or a beautiful house.
Buy a home in Barcelona
Real estate prices in Barcelona vary between 3,000 and 4,500 €/m2. They can fly for exceptional properties well placed and with a terrace. Nevertheless, it is still possible to buy nuggets to renovate for 2,000 €/m2. A very attractive price for an English investor. Up-and-coming bobo neighborhoods are located on the heights like Gracia.
A beautiful house with a swimming pool or sea view still costs about as much as on the Côte d'Azur, counting more than one million euros.
To buy real estate in Barcelona, ​​Agence Étoile supports you and puts you in contact with trusted service providers, lawyers, notaries, real estate agents.
Maria Espinosa