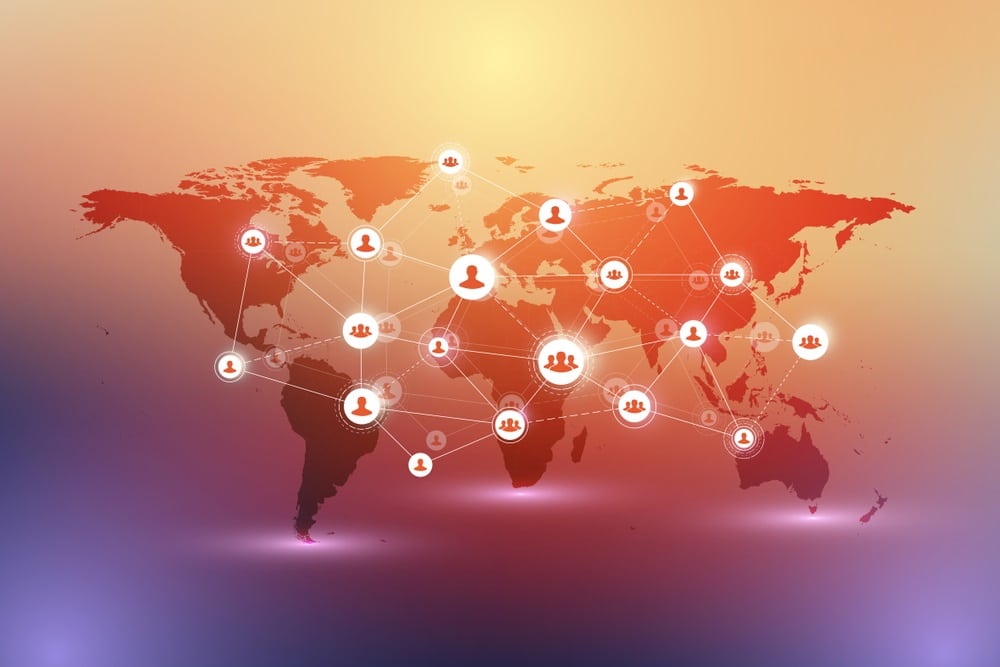 What about real estate in the world ?
The western real estate market has been supported for years by very low mortgage rates. The sharp rise in the cost of credit since the start of 2022 constitutes a paradigm shift. What about real estate in the world in this spring of 2023, between rebounds and major challenges? Agence Etoile presents an overview of the global real estate markets at the end of the first half of 2023.
Real estate around the world: North America
United States
In the United States, real estate rates are mostly variable – around 6 to 7%. This becomes a deterrent for many buyers. The Federal Reserve raised its key interest rate by another quarter of a percentage point on May 2023. She did not increase it in June. The Fed could suspend rate hikes this year if inflation continues to decline.
These circumstances have strained the housing market. The median home sale price fell for the second month in a row ($375,700 in March, following a 131-month streak of record increases) and sales volume is down 22%.
"Home sales are trying to recover and are very sensitive to changes in mortgage rates," Lawrence Yun, chief economist at National Association of Realtors (NAR), said in a report. "Yet at the same time, overbidding on a listing price is quite common, implying that more supply is needed to fully satisfy demand. This is a unique real estate market."
Canada
In Canada, the average interest rate is 4.5%. Nevertheless, the real estate market is buoyant. Few new constructions come on the market. Also the owners are reluctant to sell their property at a price that they consider sold off.
According to John DiMichele, Chairman of the Toronto Regional Real Estate Board (TRREB), "some people are hesitant to put their homes on the market, considering that prices are a little low and that their expectations might be a little high." Still, "if you look at April: sales are up, demand is up. Toronto home sales jump 27% in April, home prices climb as recovery gathers pace."
Real estate in the world: Dubai
Real estate in Dubai does not know the crisis. The amount of transactions for the month of April 2023 alone exceeded 6.4 billion euros, up 46% compared to last year. This represents 8,050 sales over one month, of which 55% in new real estate. The demand for villas, in particular, is very strong, and their prices are up by 35%.
Dubai continues to attract capital from all over the world with the tax advantages of the Emirate: exemption from income tax, no property tax, zero taxation of capital gains. The Emirate attracts many entrepreneurs from all over the world. Since the war in Ukraine, Russian capital has also flowed in.
According to CBRE, 90,800 transactions were concluded in Dubai in 2022. In comparison, Paris, with 41,000 transactions, is Tom Thumb.
"A global hub for innovation, growth, and trade – Dubai's attractive policies, proximity to surrounding markets, centralized time zone, lifestyle and business opportunities make it one of the world's best destinations to do business." declare Ana Gazzara, CEO of the Gazzara Global Group.
Real estate in the world: Europe
The United Kingdom
In the UK, house prices rose just 0.1% in April, down from growth of 1.6% a month earlier.
Kim Kinnaird, Director of Halifax Mortgages, notes that "the economy has proven to be resilient, with a robust labor market and consumer price inflation expected to decelerate sharply in the coming months. Mortgage rates are now stabilizing, and although they remain well above the average of recent years, this provides significant certainty for prospective buyers."
Spain
Spain is trying to resolve an endemic crisis, between the trauma of the 2008 real estate crisis, rising rents, the public housing deficit and the tightening of credit conditions. Banks mainly offer variable and mixed loans, and require a maximum debt ratio of 27%-26%.
Lázaro Cubero, director of analysis at Tecnocasa, considers that "price negotiation is increasing a lot. The average time to sell a house is 79 days, compared to 84 days in 2022, and this is due to the fact that the market is expected to deteriorate and the seller prefers not to extend the operation ".
Sweden
In Sweden, households are among the most indebted in Europe, at 180% of their disposable income. Until 2016, they had no obligation to repay their loan. The banks only demanded the payment of interest. Since 2018, households that borrow 4.5 times more than their gross annual income must amortize 3% of their credit per year, then 2%. Until their loan represents only 50% of the value of their property. The sudden rise in interest rates is a game-changer. Because the Swedes borrow at variable rates for a rate that fluctuates every three months. Sweden has now entered recession, with gross domestic product down 0.5% in the fourth quarter of 2022, the worst fall in Europe.
France
In a gloomy climate, there is some good news for the French economy:
France continues to attract international investors. According to the EY barometer of the attractiveness of France, for the 4th consecutive year it has retained its first place in terms of the establishment of international companies. In 2022, 1,259 new projects were identified, a number up 3% compared to 2021. This historic record is far from being anecdotal in view of the weight of companies with foreign capital in the French economy since they are 16,800 ( i.e. 1% of the total), employ 2.2 million people (13% of salaried employment) and contribute around 20% of GDP, 25% of private R&D and 35% of industrial exports.
the unemployment rate continues to fall. At 7.1% in the 1st quarter, it returned to its 1982 level, with a high permanent contract rate and employment rates at their highest.
inflation fell to 5.1% at the end of May 2023, compared to 6.1% in the euro zone. The reduction in energy prices has been faster than expected.
"A return to normal in the number of transactions is expected in 2023 (between 1,100,000 and 950,000 sales). Households' ability to buy real estate remains at a correct level on a national scale, but has been falling for 3 years, due to the rise in prices first, then the rise in interest rates. » declares Emmanuel Perray, Director of Economic Studies – LABEL FNAIM.
Real estate around the world: between rebounds and major challenges?
Overall, the western real estate market is resilient, even if it is sensitive to the fall in volumes and prices, correlative to higher credit prices. North American countries find it easier to weather rising rates. Europeans are struggling, between the closing of the credit tap, economic slowdown, and constraints related to energy renovation.
This spring of 2023 is nevertheless marked by a rebound in demand from buyers after a sluggish winter. The lower prices will eventually revive transactions and support the market. States and central banks still have major challenges to pursue for an effective housing policy, from new construction to the renovation of old ones, from controlling inflation to distributing credit.
Investing in real estate internationally continues to offer great opportunities. The Agence Etoile network at your service to invest in France or abroad.
André Perrissel